Environmental Sustainability
Beekeeping helps the environment in three ways.
Beekeeping promotes pollination
Beekeeping provides food for predators
Beekeeping helps to maintain nature's balance.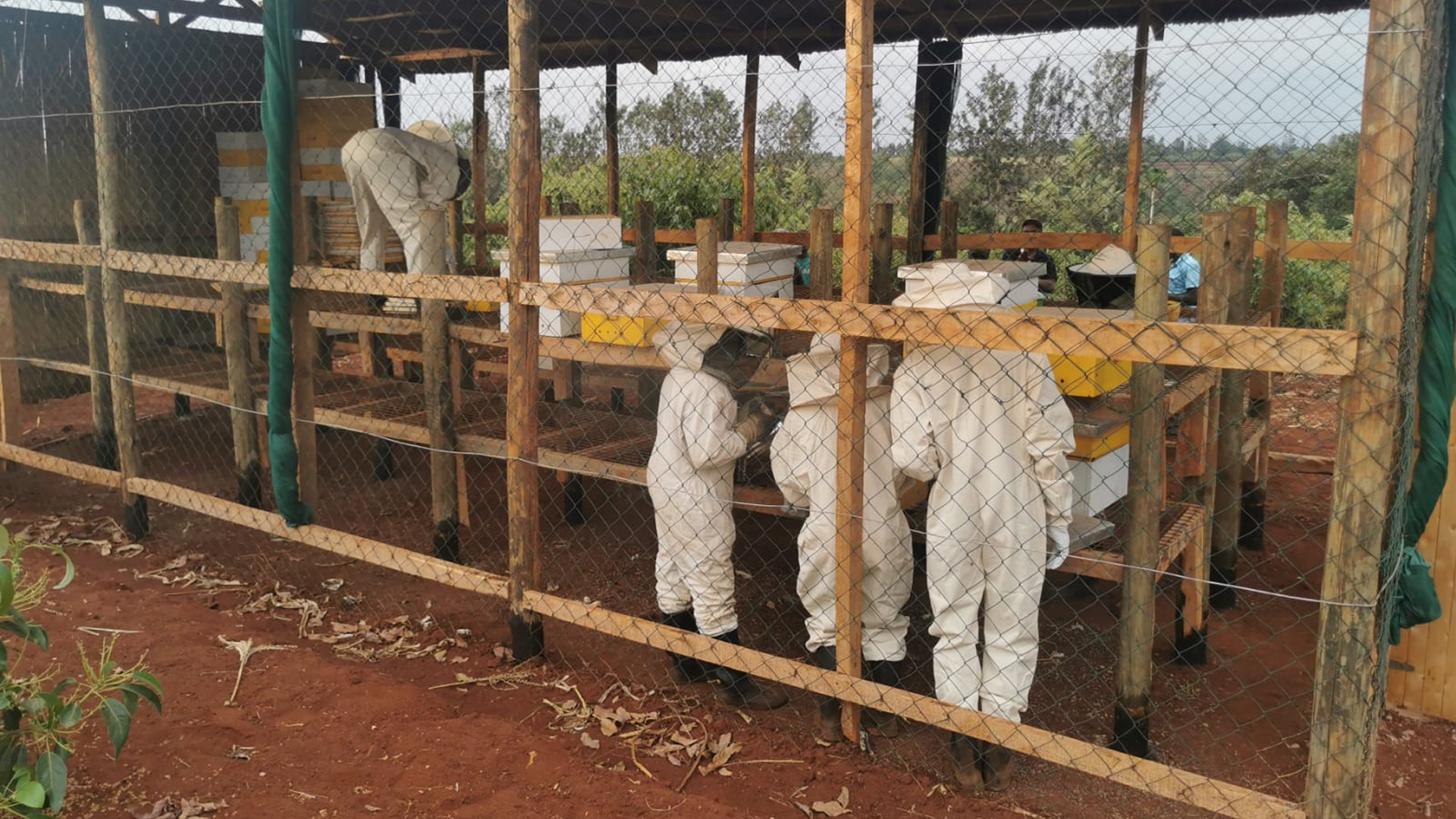 Bees are critical in maintaining active pollination globally. So, our beekeeping is a big part of supporting plant life by keeping bee pollinators alive and actively pollinating them. Like any other beekeepers in the world, we at Tharaka Honey Bee Products keep bees that become pollinators not only to our own farms but also to our neighboring farmers and natural ecosystem. This helps in increasing crop yield and food security in the community. This could mean that human beings would have to look for alternative food sources. Beekeeping in the country promotes pollination across vast fields and dense forests. In more urban and suburban environments, it promotes pollination in the same areas where most of us live. We do meetings and training in beekeeping and tree planting to strengthen practical intervention guards towards restoring degraded land, we discourage charcoal burning among other misuse of natural resources for environmental sustainability
Climate change has harshly impacted global bee populations by reducing their environments and food sources. We at Tharaka HoneyBee Products Limited are trying to practice necessary climate change adaptation strategies as well as implementing management practices set as requirements of the environmental Management and Coordination Act. We are enthusiastic about conserving the environment and maintain good stewardship by ensuring good sustainability of the environment. Likewise, we have perceived water and food scarcity, as well as extreme weather events (e.g., increasing temperature, rain, winds), as the leading climate change-induced challenges to our production. In response to these climate changes, we practice and train our beekeepers to conserve the natural habitant through discouragement of charcoal burning and excessive use of harmful agrochemicals. We encourage planting of drought tolerant trees and other food crops friendly to bees to complement each other in pollination and nectar production to bees. We provide artificial water pods too. These practices have decreased our honey bees' physiological need for water, limited their movement patterns, increased apiary safety, and increased the incidence of pests and diseases, all of which have led to honey bee mortality.